Dear Traveler,
For those of us who love to explore the world, friendship and travel are intimately connected – asking a traveler about friendship is like asking a fish about water. It's all around us. There are the friends with whom we set off on our journeys and fellow travelers we befriend along the way. There are guides with whom we build relationships and locals who we meet as strangers and leave as friends. For those of us at TTC, looking back over our first century, friendship has shaped so much of who we are and what we do, in the connections to our guests, our partners, and to each other. The bonds we make stretch through time, across cultures, and around the world.
As we all know, friends are especially important in difficult times, and this year has been the most difficult in recent memory. As we look toward International Friendship Day on July 30, we are particularly appreciative of the friends we have made through travel. To celebrate, those of us at TTC have reached out to our guests and to each other, searching through our memories and our scrapbooks for photographs, stories, and sayings to remind us of friends we have made along the road – and inspire us for the new friends we will be making when our travels resume.
For now, we share these with you hoping they'll inspire you to recall friendships you've made in your travels, and perhaps take the opportunity to reach out to a friend this year on July 30. While circumstances may prevent us from being physically together, we can look forward to the time when we travel again (#whenwetravelagain).
Until then, we'll get by with a little help from our friends.
---
"IN THE SWEETNESS OF FRIENDSHIP LET THERE BE LAUGHTER, FOR IN THE DEW OF LITTLE THINGS THE HEART FINDS ITS MORNING AND IS REFRESHED."
– KHALIL GIBRAN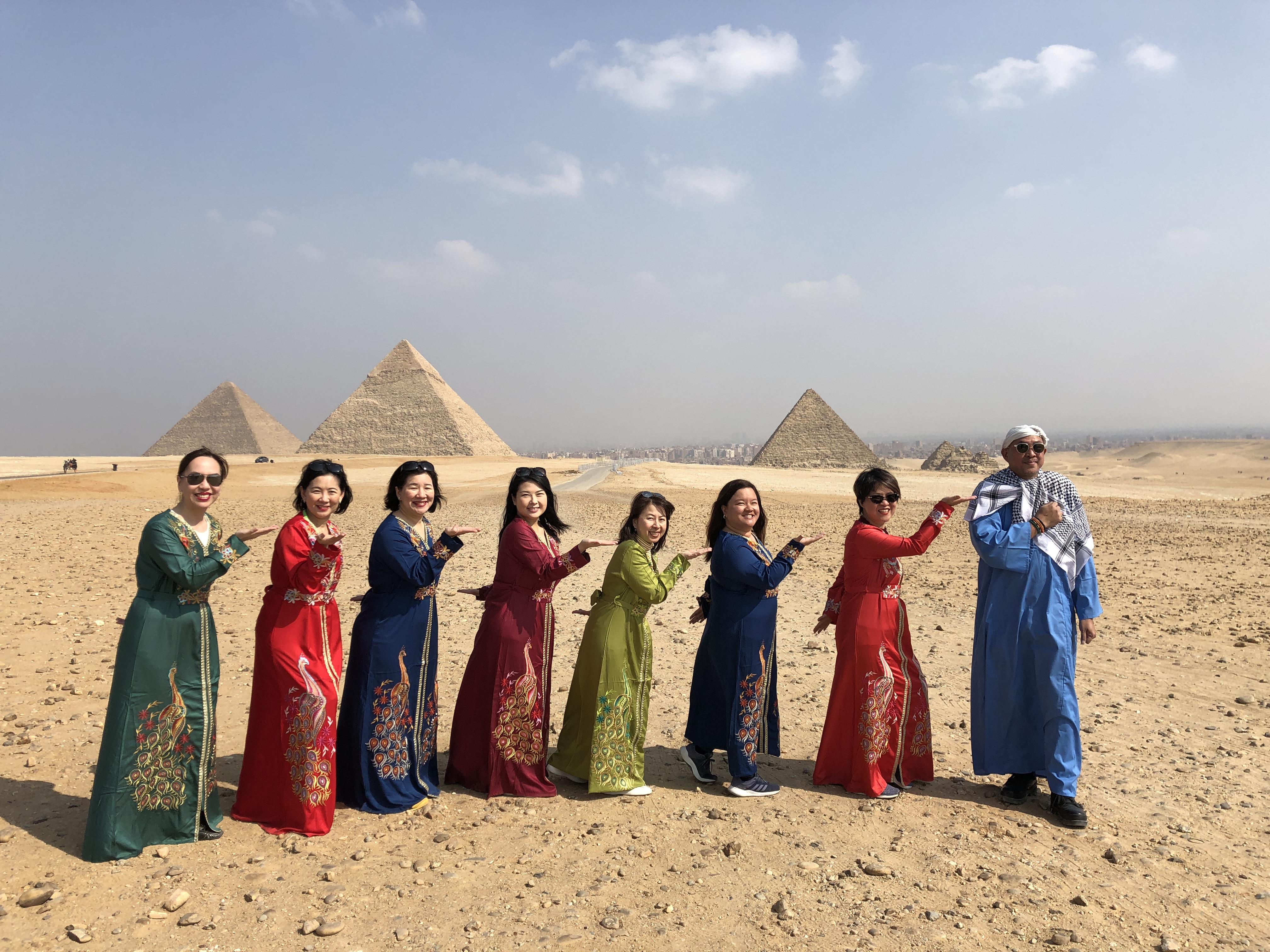 "My love for travel has taken me from the Philippines across the world and to all seven continents. On our annual school reunion trips, my friends and I have been to Spain, Hong Kong, Vietnam, Singapore – and Egypt! Our next destination: Croatia!"
JOCELYN UYGONGCO
@thewingedpalette
---
A SWEET FRIENDSHIP REFRESHES THE SOUL."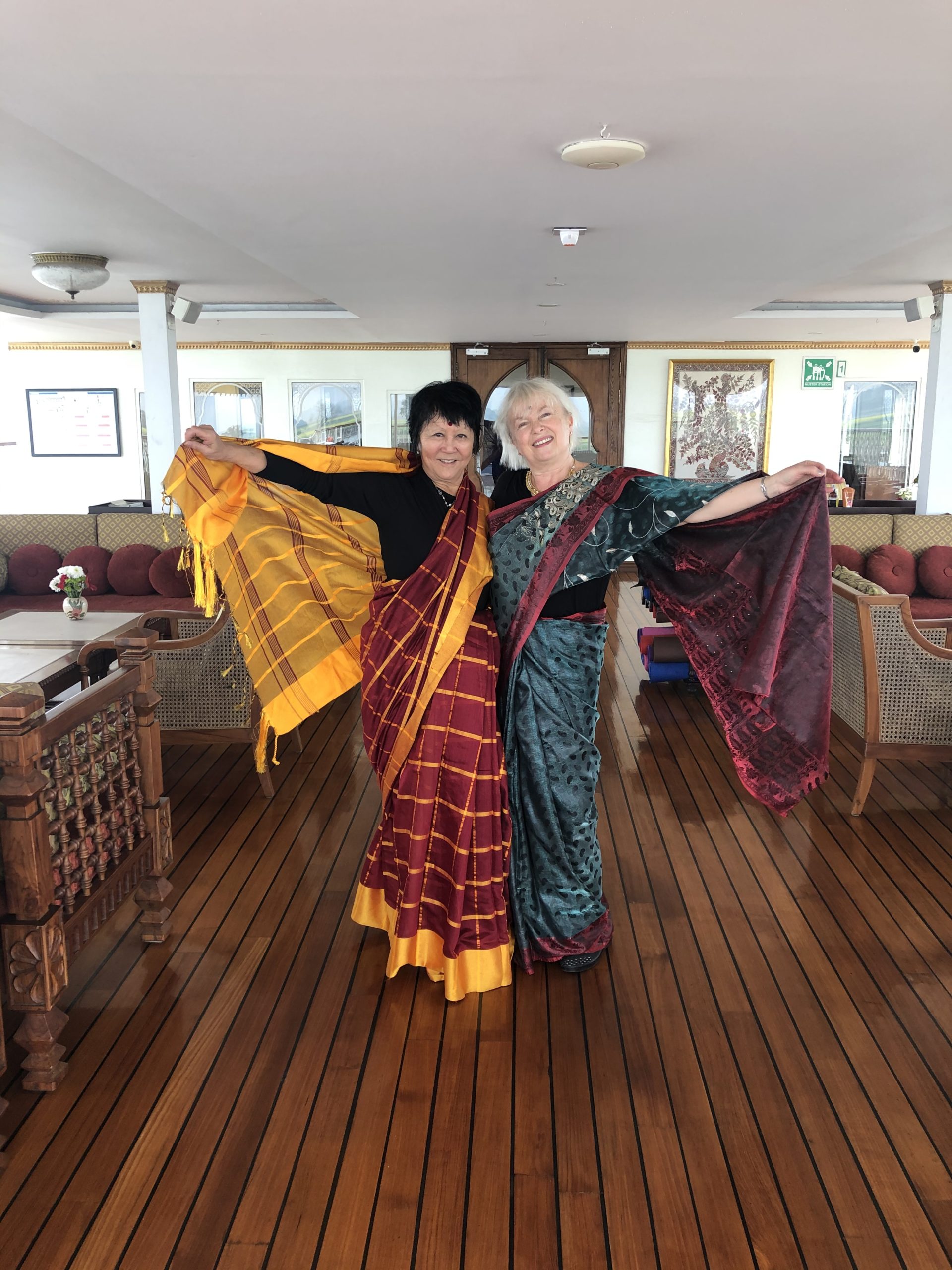 "Aboard the Ganges Voyager II with my dear friend Mo, on a Uniworld cruise of India's Golden Triangle and the Sacred Ganges. We were dressed for a dinner on deck with dancing and fireworks. Afterwards, the crew released hundreds of lanterns into the water. Seeing them drift off was magical – we will treasure the memory of that evening for the rest of our lives."
WANDA KOWALCZYK (RIGHT)
Vice President, Product Development
---
"A GOOD FRIEND IS LIKE A FOUR-LEAF CLOVER: HARD TO FIND AND LUCKY TO HAVE."
– IRISH SAYING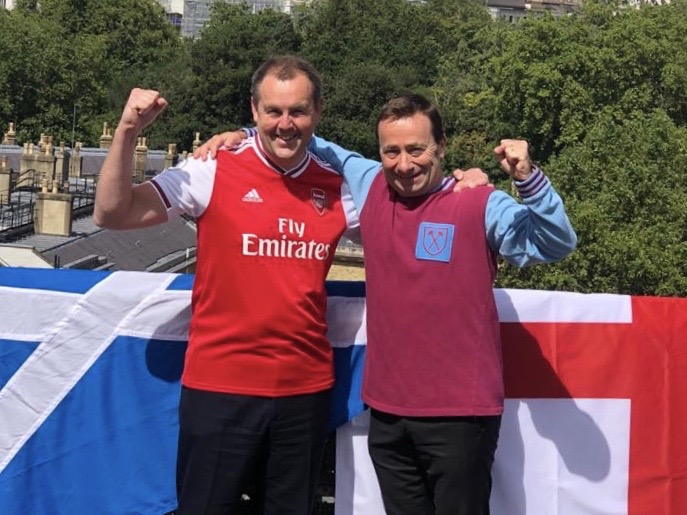 "Our friendship dates back to 1999; in fact we welcomed in the new Millennium from the same spot where we stand in this picture, on the roof of The Rubens at the Palace. Malcolm joined the company as Deputy General Manager at The Milestone in 2000, and in 2004 was appointed General Manager of The Rubens, Hotel 41 and bbar. We respect each other's direct style and share a similar sense of humor and values. We both work hard and recognize the importance of being out front looking after our guests and our staff. We are extremely competitive – which means both hotels do better than competitors because of our wonderful guest loyalty.Outside work we both have a passion for football, and although Malcolm has the edge by supporting the better team in the Premier League (Arsenal rather than West Ham), the tables are turned when it comes to supporting our countries of birth – England v. Scotland!"
JONATHAN RAGGETT (RIGHT)
MALCOLM HENDRY (LEFT)
---
"WE ARE ALL TRAVELERS IN THE WORLD AND THE BEST WE CAN FIND IN OUR TRAVELS IS AN HONEST FRIEND."
– ROBERT LOUIS STEPHENSON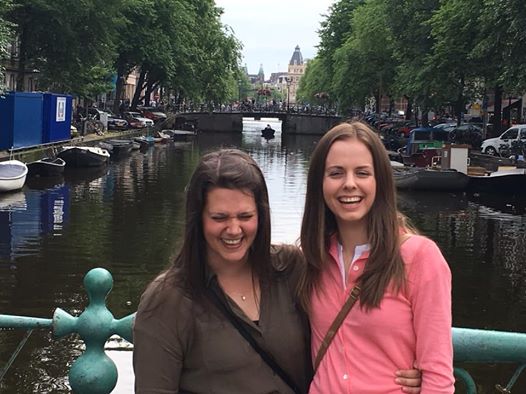 "I met my best friend, Naomi, on a Contiki trip in Australia in 2015. We had both been through difficult times before booking, and bonded on a night out in Cairns. We see each other as much as we can, have traveled to places all over the world. We have decided we will go on a trip every year to celebrate meeting. She is my soul mate!!! Everything happens for a reason and meeting her topped of my already amazing trip!"
LAURA MARSHALL
---
"WE DIDN'T REALIZE WE WERE MAKING MEMORIES, WE WERE JUST HAVING FUN."
– WINNIE THE POOH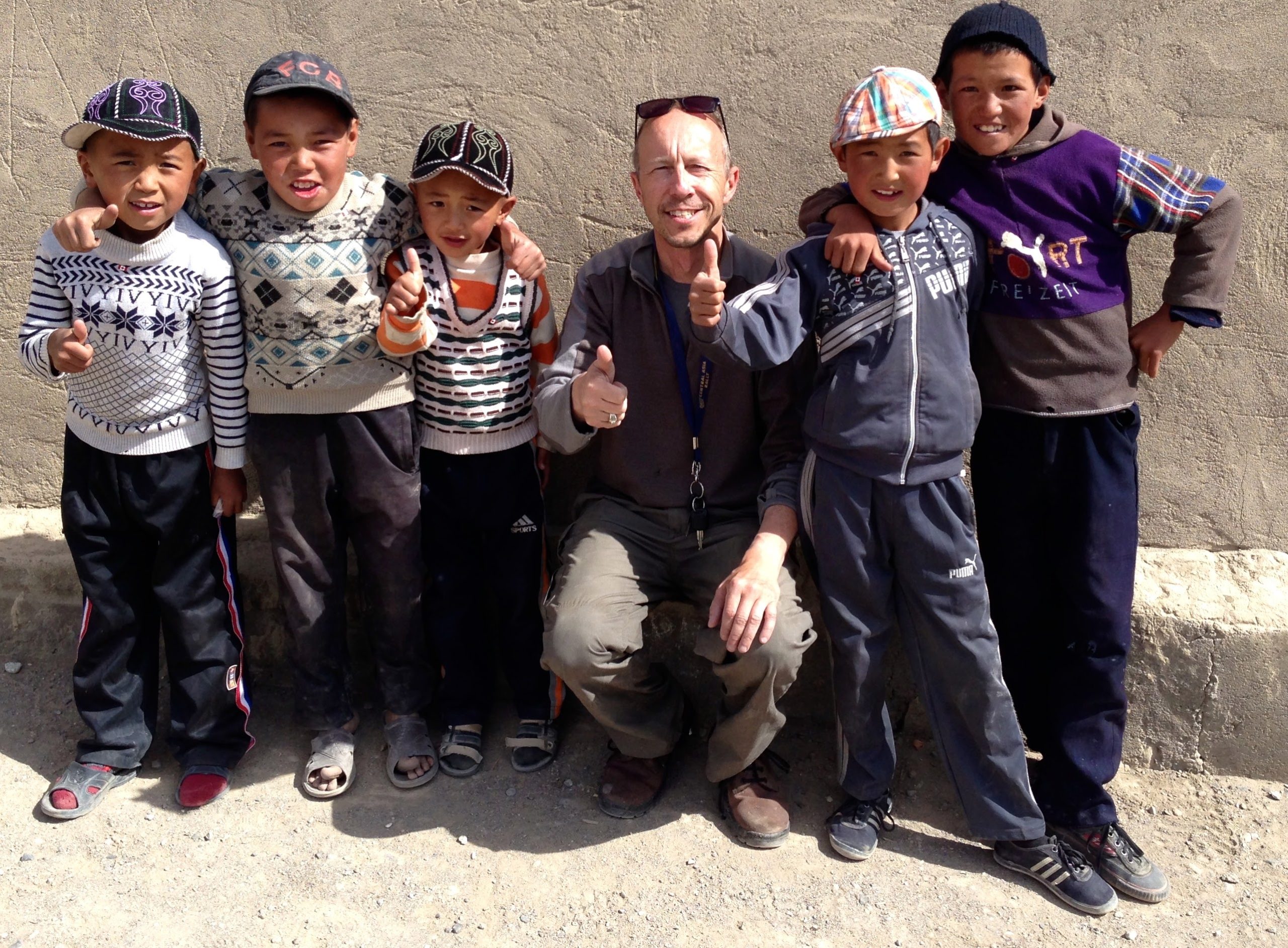 "I befriended a group of school kids in Murghab, Tajikistan. We didn't speak a word of each others language, but the welcome and connection was as warm as it could be."
MICHAEL UNRATH
Trafalgar's
 Head of Product for Europe and Great Britain
---
"THE ROAD TO A FRIEND'S HOUSE IS NEVER LONG."
– DANISH PROVERB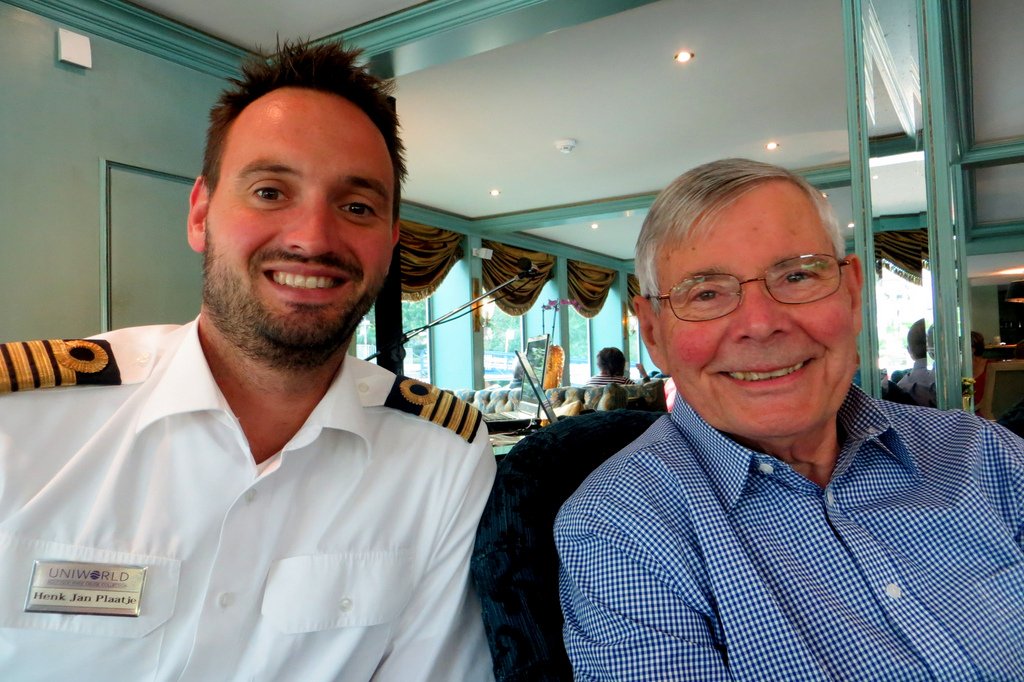 "Since my husband, Richard, was diagnosed with Alzheimer's in 2013, we have had the good fortune to be on six Uniworld Cruises. The care of your crews and support of fellow passengers have made for wonderful experiences and friendships – here's Richard with Henk Jan Plaatje, Captain of The River Empress. As we look through the albums we will
treasure these journeys for a lifetime."
---
"MANY PEOPLE WILL WALK IN AND OUT OF YOUR LIFE, BUT ONLY TRUE FRIENDS LEAVE FOOTPRINTS IN YOUR HEART."
 – ELEANOR ROOSEVELT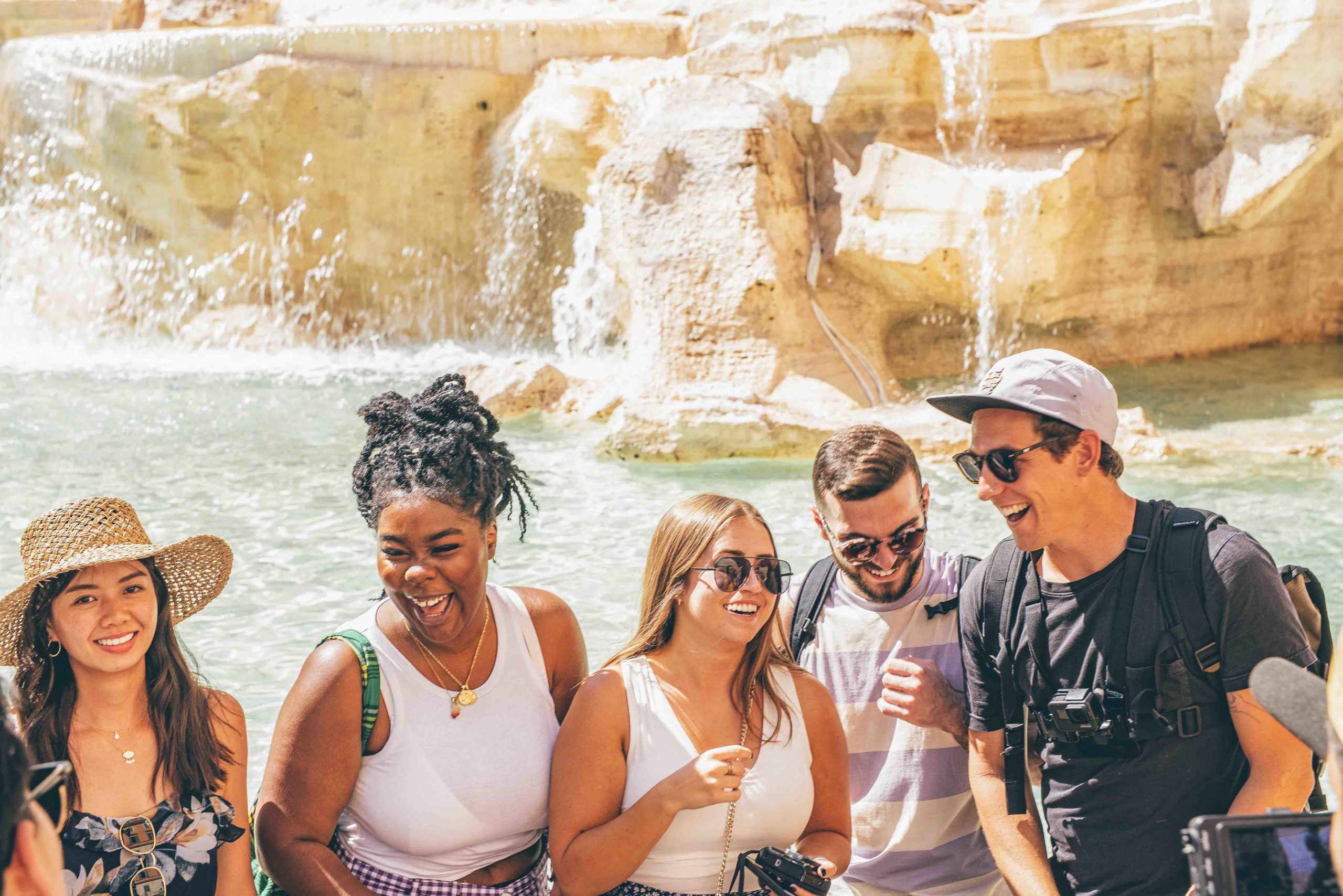 Finally, we invite you to view this story of a Contiki adventure in Rome where a group of young travelers learned the truth of Helen Keller's words:
"I would rather walk with a friend in the dark than alone in the light."
"DON'T WALK BEHIND ME; I MAY NOT LEAD. DON'T WALK IN FRONT OF ME; I MAY NOT FOLLOW. JUST WALK BESIDE ME AND BE MY FRIEND."
– ALBERT CAMUS